All Andrew's Plants has moved to AllAndrewsPlants.wordpress.com

You can find this post here on my new site for the full post and to leave comments.
Saw this at work. Nice enough flowers though not typically grown for them. I don't actually think I'd seen them in person before this. Very clear that its more closely related to Morning Glories than to regular Potatoes.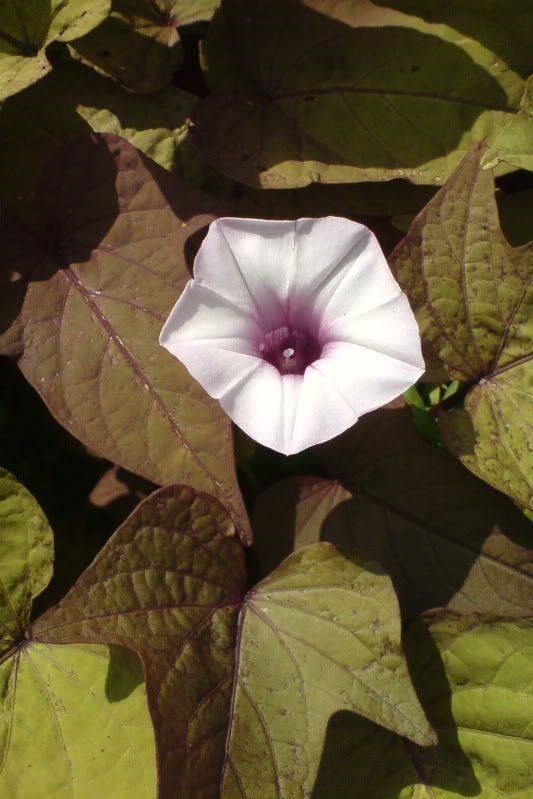 I hope I get flowers on my own plants this year, and that they're a similar light colour against the dark leaves of 'Blacky'.