All Andrew's Plants has moved to AllAndrewsPlants.wordpress.com

You can find this post here on my new site for the full post and to leave comments.
When I first saw this at work I thought it was probably 'N'Joy' - saw today it is actually a cultivar called '
Pearls and Jade
.'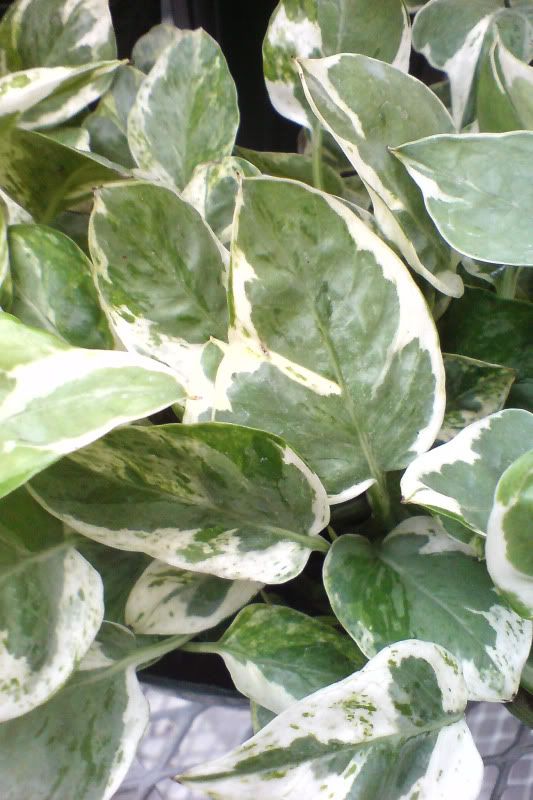 Epipremnum 'Pearls and Jade'
Edit: someone found this page by Googling "Are pothos n' joy and pothos pearls and jade the same?" and if you're here for the same reason - the short answer is no, they are different.
'N'Joy' seems to have
solid
patches
of colour while 'Pearls and Jade' more closely resembles 'Marble Queen' with splotches of colour marking a leaf with the same texture as 'N'Joy.' They are similar due to their texture but different in their markings.