All Andrew's Plants has moved to AllAndrewsPlants.wordpress.com

You can find this post here on my new site for the full post and to leave comments.
Went to the Toronto Gesneriad Society's meeting this afternoon at the Toronto Botanical Gardens. On the whole not the most exciting meeting - nothing for sale and only three plants shown. Talk was interesting enough though. Also shown were some flowers which had been shown somewhere on Friday that were brought in to the meeting to be shown as well. That will pretty much be this post - here were the highlights of those flowers.

Strep. 'Remembering John'

Strep. 'Victorian Valentine'

S. 'Fisher's Leone'

Left: S. 'Live Wire', Right: S. 'Kings Ransom'

S. 'Sara's Addison Rose'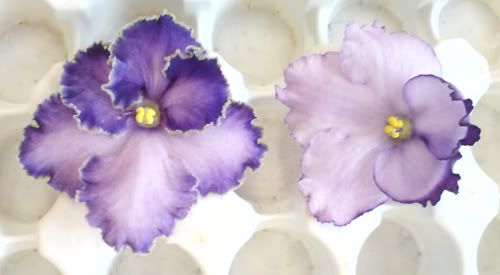 Left: S. 'Buckeye Leprechaun Charm', Right: S. 'News'